mehstation
Open-source front-end for your retrobox
---
---
Design
Its design presents the executables (games, apps, …) in a beautilful and graphical way using the resources available: cover, screenshots and fanarts, videos and descriptions.
Configuration
A configuration app has also been developed to easily configure each platform and their executables, scrap resources for games, import EmulationStation configuration and much more.
Multi-platform
Developed in C, it runs perfectly on old machines even on the first Raspberry Pi. It is open-source and runs on Windows, Mac and Linux.
---
Screenshots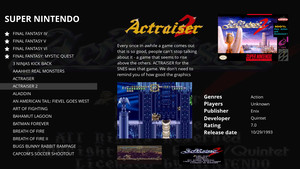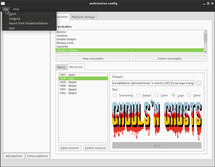 ---
Downloads
Windows
Debian
Raspberry Pi
Arch Linux
Sources